Never Can Say Goodbye
Communards, The
23 hours ago
Baggy Trousers
Madness
23 hours ago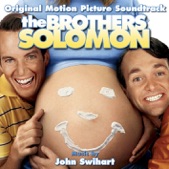 St. Elmo's Fire (Acoustic)
John Parr
23 hours ago
Night Owls
Little River Band
23 hours ago
Private Dancer (Live)
Tina Turner
23 hours ago
Rock and Roll Ain't Noise Pollution
AC/DC
23 hours ago
You Can't Hurry Love
Phil Collins
23 hours ago
There Must Be an Angel (Playing With My Heart)
Aretha Franklin & Eurythmics
23 hours ago
Bedroom Eyes
Kate Ceberano & Mark Isham
23 hours ago
Silent Running
Mike & The Mechanics
23 hours ago
Ver más
Totally Radio 80s en vivo
Just for Hits & Giggles
Totally Radio 80's is a Australian digital radio station owned and operated by Totally Media. Best known for musical genres such as 80s.
Categorias:&nbsp
80s, Oldies
Frecuencias Totally Radio 80s
Adelaida: Online
Brisbane: Online
Canberra: Online
Costa Dorada: Online
Melbourne: Online
Perth: Online
Sídney: Online
Ver más
Lista de las canciones más escuchadas
Últimos 7 días:
1. Fine Young Cannibals - She Drives Me Crazy
2. Bruce Springsteen - Born In the U.S.A.
3. KC - Give It Up
4. Jimmy Barnes - I'd Die to Be With You Tonight
5. Tiffany - i Think We're Alone Now
6. China Crisis - Black Man Ray
7. Split Enz - Dirty Creature
8. Marvin Gaye - Sexual Healing
9. The Bangles - Manic Monday
10. Cheap Trick - If You Want My Love
Últimos 30 días:
1. Models - Barbados
2. Fine Young Cannibals - She Drives Me Crazy
3. John Farnham - You're the Voice
4. Kids In the Kitchen - Change In Mood
5. Madness - Baggy Trousers
6. KC - Give It Up
7. Elton John - Sad Songs (Say So Much)
8. John Farnham - Pressure Down
9. Matthew Wilder - Break My Stride
10. Jenny Morris - She Has to Be Loved
Contactos
E-mail:&nbsp
onair@totallyradio.com.au
Redes sociales
Compartir
Comentarios