Where the Streets Have No Name
U2
23 hours ago
Slave to the Music (Ultimate Dance Extended Mix)
Twenty 4 Seven
23 hours ago
Under the Milky Way
The Church
23 hours ago
I'm Alright (Theme from "Caddyshack")
Kenny Loggins
23 hours ago
Why Can't I Be You?
The Cure
23 hours ago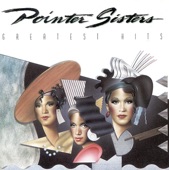 Neutron Dance
The Pointer Sisters
23 hours ago
Walk Like an Egyptian
The Bangles
23 hours ago
Love Will Save the Day
Whitney Houston
23 hours ago
Paying the Price of Love
Bee Gees
23 hours ago
Under The Same Sun
Scorpions
23 hours ago
Ver más
80s 90s Super Pop Hits en vivo
The best hits pop 80s & 90s
80s 90s Super Pop Hits es una radio en línea cuya programación está dedicada a los grandes éxitos internacionales de la música pop en los 80 y 90.
Categorias:&nbsp
90s, 80s, 70s
Frecuencias 80s 90s Super Pop Hits
Barcelona: Online
Lista de las canciones más escuchadas
Últimos 7 días:
1. Soul Asylum - Runaway Train
2. June Lodge - Someone Loves You Honey
3. TeraBrite - No Tears Left to Cry
4. Amii Stewart - Knock On Wood
5. Dexy's Midnight Runners - Come On Eileen
6. The Bangles - Manic Monday
7. Gloria Estefan & Miami Sound Machine - Conga
8. Bruce Springsteen - I'm Goin' Down
9. Aretha Franklin & George Michael - Star People '97
10. Belinda Carlisle - La Luna
Últimos 30 días:
1. Ganom - Patria
2. Bernd Filz - One Night in Africa
3. Herc - Questions
4. Scandal - The Warrior
5. Usher - You Make Me Wanna...
6. 'Til Tuesday - Voices Carry
7. Joy Division - Love Will Tear Us Apart
8. Semisonic - Secret Smile
9. Dodgy - Good Enough
10. Billie Myers - Kiss the Rain
Compartir
Comentarios