Solace
Scott Joplin
1614291360
Johann Strauss' the Blue Danube Waltz
Janice Roper, Julia Roper & Matt Spitzer
1614290690
The Indian Queen: Overture
The Purcell Simfony, The City Waites, Roger Allam, Jilly Bond, Peter Czajkowski, Sam Dastor, Douglas Hodge, Roy Hudd, Paul Scofield & Bill Wallis
1614290448
Symphony No. 6 in B minor, Op. 74 "Pathetique"
Moscow RTV Symphony Orchestra & Mikhail Terian
1614289805
Downton Abbey: Suite for Solo Piano
John Lunn & The Chamber Orchestra of London
1614289548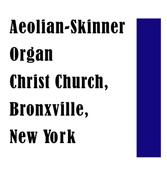 Concerto II in B-Flat
George Frideric Handel
1614289024
The Garden of Cosmic Speculation: IV. The Nonsense
Gemini
1614288645
The Banks of Green Willow - Idyll for Orchestra
London Philharmonic Orchestra
1614288254
Arabesque No. 1
Claude Debussy
1614287993
Brandenburg Concerto No. 2 in F Major, BWV 1047: I. Allegro Moderato
Johann Sebastian Bach Orchestra
1614287231
Ver más
KUSC Classical 91.5 FM KDB en vivo
KUSC is a non-profit Classical Music radio station owned by the University of Southern California. It operates using the frequency 91.5 FM in the Greater Los Angeles Area and live streaming globally through the internet.
Listeners and Classical Music aficionados financially support the station. Its line-up is music-focused, offering different music shows specialized in a particular decade or music style within Classical music, as well as live talk shows with elements of entertainment. The station also features several live concerts around the world.
KUSC takes a modern approach to the way it promotes Classical music, offering fun and educational segments such as the Great Composer Quiz on its morning show and compiling a Top 100 Countdown with the most popular classical pieces selected by listeners.
Popular shows
Classical California All-Night
Classical Music
Classical Requests
A Joyful Noise
A Musical Offering
Modern Times
Popular hosts
Rick Capparela
John Van Driel
Alan Chapman
Dianne Nicolini
Jim Svejda
Jennifer Miller
Gail Eichenthal
Categorias:&nbsp
Classical
Frecuencias KUSC Classical 91.5 FM KDB
Los Ángeles: 91.5 FM
Morro Bay: 99.7 FM
Palm Springs: 88.5 FM
San Luis Obispo: 99.7 FM
Santa Bárbara: 93.7 FM
Santa Clarita: 91.5 FM
Thousand Oaks: 91.1 FM
Ver más
Lista de las canciones más escuchadas
Últimos 7 días:
1. George Frideric Handel - Bourree
2. Camille Saint-Saëns - Cello Saint-Saëns
3. Sleep chopin - Etudes Op. 10-3
4. London Bach Ensemble - Orchestral Suite No. 4 in D Major, BWV 1069: Ouverture
5. Coleridge-Samuel Taylor - Eleanore
6. Antonio Lucio Vivaldi World Sympony - The 4 Seasons, Op. 8/4, RV 297, "Winter"
7. Robert-Schumann-Philharmonie & Frank Beermann - Symphony No. 3 in E-Flat Major, Op. 97 "Rhenish": I. Lebhaft
8. The London Pops Orchestra - The Swan, The Carnival of the Animals, Camille Saint-Saëns
9. Cécile Chaminade - Etude romantique, Op. 132
10. Bedřich Smetana - Moldau
Últimos 30 días:
1. George Frideric Handel - Bourree
2. Camille Saint-Saëns - Cello Saint-Saëns
3. Bedřich Smetana - Moldau
4. Coleridge-Samuel Taylor - Eleanore
5. George Frideric Handel - Concerto II in B-Flat
6. Arcangelo Corelli - Concerto Grosso In G Minor, Op 6 #8 / Pastorale
7. Philippe Herlin - Sergei (Prokofiev, romeo and juliet)
8. Matias Dupont - Symphony
9. Sofia Metropolitan Orchestra - Die Fledermaus Overture, Johann Strauss II
10. Antonio Vivaldi - Violin Concerto in F minor, RV 297 - Winter
Podcasts relacionados
Contactos
Sitio web:&nbsp
www.kusc.org/
Dirección:&nbsp1149 S. Hill Street Suite H100 Los Angeles, CA 90015 USA
Teléfono:&nbsp213-225-7400
E-mail:&nbspsupport@uscradiogroup.org
Redes sociales
Compartir
Comentarios