(Keep Feeling) Fascination
The Human League
1611448012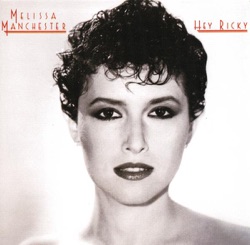 You Should Hear How She Talks About You
Melissa Manchester
1611447791
Shake It Up
The New Cars
1611447562
Oh Sheila
Ready for the World
1611447337
Little Jeannie
Elton John
1611446993
C'est La Vie
Robbie Nevil
1611446787
Rock This Town
Stray Cats
1611446585
The Politics of Dancing
Reflex
1611446364
Put a Little Love In Your Heart
Al Green
1611446141
Good Vibrations
Marky Mark and the Funky Bunch
1611445851
Ver más
The Big 80s Station en vivo
Playing The Big Hits From The Big City!
The Big 80s Station is an online radio channel that live streams globally and 24/7 the greatest hits that defined the 80s, selected by radio personalities from that decade. The channel is part of Big Sticks Broadcasting Corporation, a NY based media consultant for radio.
Frecuencias The Big 80s Station
Nueva York: Online
Ver más
Lista de las canciones más escuchadas
Últimos 7 días:
1. The Escape Club - Wild Wild West
2. Erasure - Chains of Love
3. Cedric Gervais - Things Can Only Get Better
4. M - Pop Muzik
5. Gary Numan - Cars
6. Nu Shooz - I Can't Wait (Unplugged)
7. ABC - Be Near Me
8. Buggles - Video Killed the Radio Star
9. New Order - True Faith
10. Thompson Twins - Hold Me Now
Últimos 30 días:
1. Devo - Whip It
2. Gary Numan - Cars
3. Thompson Twins - Doctor! Doctor!
4. Buggles - Video Killed the Radio Star
5. Taco - Puttin' On the Ritz
6. The Escape Club - Wild Wild West
7. Reflex - The Politics of Dancing
8. M - Pop Muzik
9. Big Lo$ - 80s Band
10. Erasure - Chains of Love
Contactos
Sitio web:&nbsp
thebig80sstation.com/
Dirección:&nbspBig Sticks Broadcasting Corporation 131 Waterford Road Island Park, NY 11558 USa
Teléfono:&nbsp516) 960-2737
E-mail:&nbsprequests@thebig80sstation.com
Redes sociales
Compartir
Comentarios